An interview with writers of The Hatpin - Peter Rutherford (Music) and James Millar (Book & Lyrics). This interview courtesy of www.aussietheatre.com. The writers discuss the World Premiere production in Feb / March 2008 in Sydney, Australia.
Peter Rutherford - Music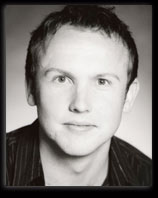 Peter has studied to become a classical singer and composer after completing an Honours degree in music at the University of NSW. Following immediately with trying out the acting profession by starting an education at the Western Australian Academy of Performing Arts. Deciding against the actor's lifestyle, Peter soon realised his faculty and passion lay better in musical direction and arrangement.
Since then he has enjoyed working as a vocal coach for actors and a freelance arranger/composer, as well as performing on stage. He has made some TV appearances on Mornings with Kerri-Anne with professionals such as: Amanda Muggleton, Dennis Olsen, Michael Cormick and Lucy Durack.
Peter has musically directed many cabaret shows most recently doing national tours of Legends, Home Thoughts From Abroad, and Live and Legless with Enda Markey. With Luke Barron, he performed a successful season of their cabaret, Ten Things I Hate About Cabaret by James Millar, at Teatro Vivaldi's in Canberra and the Statement Lounge in Sydney. He also featured in the finals of the 2001 Sydney Cabaret Convention.
His biggest triumph to date was writing the music, with book by James Millar, for the successful workshop of a new musical The Hatpin, at the end of 2005. This will hopefully be the first in a long line of works to follow.
Recently, he performed in the national tour of Opera Australia's The Pirates of Penzance with Anthony Warlow and David Hobson. In 2005, he performed at the Lyric Theatre, Star City, for the Launch of Peter Cousens' new Kookaburra National Theatre Company. Currently, he is the associate musical director for Really Useful Co. production of Cats, the Asia tour.
Peter works as a vocal coach to stimulate his deep love of education and has Taught workshops at various places including NIDA.
James Millar - Book & Lyrics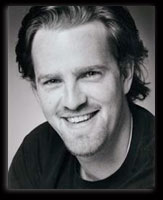 James Millar completed a degree in Writing at The University of Technology in Sydney, and in performance at WAAPA. Since graduating from WAAPA in 2003, his performance credits have included The Adventures of Snugglepot and Cuddlepie and Little Ragged Blossom directed by Neil Armfield for Company B Belvoir, Oklahoma for The Production Company, as well as Boyband, A Naughty Christmas, Nostradamus (in workshop) and Eureka, directed by Gale Edwards. In 2006 he was selected to perform in Cardiff for BBC Radio 2's Voice of Musical Theatre. James' work on television includes A Country Practice, Water Rats, Naked: Coral Island and Home And Away. In 2006 James won the Green Room Award for Best Supporting Actor for his performance as Jud Fry in Oklahoma. In 2007, James appeared in Stephen Sondheim's Company, for Kookaburra, at the Theatre Royal. James has written extensively for cabaret/revues such as Moments of Breathtaking Stupidity, The Story Goes On, Poison Soprano, Ten Things I Hate About Cabaret, Impossible Blonde, and Amelia Cormack's Love For Sale which enjoyed four return seasons.